The extension of the Flandres wharf was launched in February
Cap Port Ouest and Cap 2020 are two development projects for the port of Dunkirk. Currently in the starting blocks, Cap Port Ouest relates to the extension of the Flandres wharf and will begin in February. The second is the creation of a new basin for which the public debate will be launched in 2017..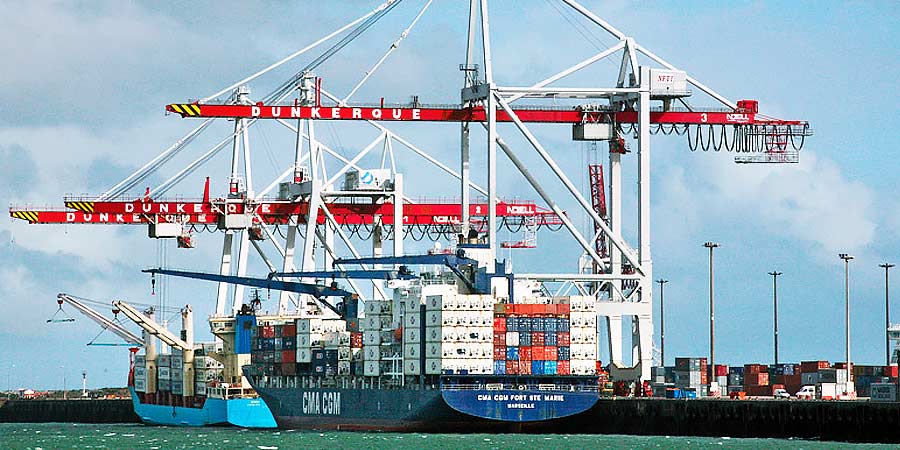 Named "Cap Port Ouest" it is a major project that is starting next month, in February, with the extension works of the Flandres wharf where the container terminal is located.
The project is estimated at about 60 million euros, it aims to create a new 600-meter wharf which will bring the total length of the Flandres wharf to 1,800 meters by 2018. The site works are scheduled to last 18 months. This extension should be accompanied by the installation of a new gantry.
The Stakes
Containerized merchandise trade, which is expected to double by 2030, now accounts for the bulk of the growth in maritime trade to Europe. Several ports have already embarked on the development of new container terminals at dedicated sites to receive, process and forward this ever increasing traffic, generating high economic added value and local job creation. In particular, the creation and expansion of container terminals in Dunkirk is a logical step forward establishing it firmly in the the European corridor, whilst remaining coherent with the stakes at hand linked to the diversification challenges of the port of Dunkirk.